2013′s Top Social Media, SEO & Marketing White Papers and Guides
FREE White Papers/Guides : Social Media, SEO & Marketing
This paper contains valuable insight into the marketing value of major cultural events and social media conversations.
It examines the online conversations around Fashion Week in New York, London, Paris and Milan to gain some insight into how the fashion industry is discussed online, where that chat takes place, and what the commons trends are in conversation.
Download this report to discover what was learned via social media monitoring & analytics, including how consumers compare to news outlets in their tone and topics of discussion and how online buzz differs for the Big 4 fashion weeks around the world.
Here's What You Will Learn:
7 Key Social Media Insights Gained from Fashion Week 2012
Patterns in Conversation via Social Media During Fashion Week
How Media Reports Differ from Social Media Conversations
How Interactions via Twitter, Facebook and Youtube Compare and Contrast
Best Practices for Becoming a Successful Social Brand
The social web has transformed how the world communicates and shares information. For businesses, this shift presents massive opportunities that extend beyond marketing—to customer service, market research, product development, sales and more.
To achieve true competitive advantage in their market, organizations need to understand and use social media in a targeted, strategic manner across their companies.
Download this eBook to learn 9 best practices you can use to help make your brand successful and social, including how to engage, respond, and measure your social media efforts
Conversion Centered Design ebook
How can you optimise your landing pages to increase your conversion rate and ultimately generate more customers?
Download the "Conversion Centered Design" ebook
Get the answers you're looking for in free ebook, Conversion Centered Design. Learn how to beat the average and use these design techniques to increase your conversion rates.This guide will teach you everything you need to know about conversion centered design and the critical role that design and psychology play in increasing conversions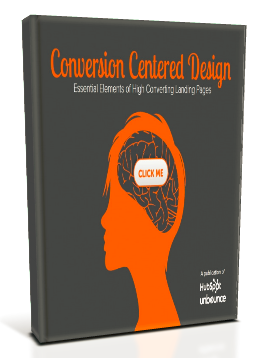 "The Definitive Social SEO Guide Book"
Download the free social SEO Guide Book that will help understand the best ways to integrate your social media marketing and SEO efforts!
A must read for any person interested in social media marketing or SEO! Written by SEO expert and Brick Marketing President and Founder Nick Stamoulis. Download this
free
social SEO
Guide Book
to learn more! Also with this free guide you will receive FREE SEO & Search Engine Marketing Tips via email each week.
Executing and Delivering a Technical SEO Audit The Ultimate Template to Execute and Deliver a Technical SEO Audit One of the first inbound marketing deliverables you can offer your client is a technical SEO audit. This audit allows you to dig into their website, keyword strategy and metrics in a detailed and significant way in [...]
We hear this often: Social media has introduced windows of opportunity for brands to improve their business. What we don't hear is what is behind that window.
It's time to open those curtains and unveil that opportunity: context.
Our marketing and sales conversations lack context – real, human context. Social media is where that context can be discovered.
The future of social media is using context to personalize our conversations by focusing on people, not profiles.
The Social Part of Marketing: Database Growth
How to Grow Your Following & Find Influencers
The Value of Social Context in Your Overall Marketing & Sales Strategy
Unforgettable Content Marketing with Storytelling
Here's What You Will Learn:
The Key Role of Content Marketing
The 3 Main Types of Effective Storytelling
How to Deliver the Right Content at The Right Time
Read Now
If you're a marketer, you're undoubtedly looking for techniques to
optimize your website for better conversions. Fellow marketers have
released tactics that worked from them. In this post, I've curated some
of these. They've come from multiple sources and been placed in one
post. I present to you 100 conversion optimization case studies! 1.
Updated [...]
You make a lot of decisions based on intuition. But sometimes, sales and marketing decisions can't be made on gut alone.
Find out how to use your customer data to verify your intuition.
Social Marketing in an Online Community: An Expert Guide from Leading Brands

How Leading Brands Use Social Marketing in Online Communities

Social marketing is a behemoth. It encompasses a slew of activity that's taking place online in social networks and online communities. The mashup of all this activity is a way for your brand to build better customer relationships, increase awareness of your brand and ultimately drive sales.

Here's What You Will Learn:

Comprehensive 45 Page eBook
Today's Trends in Social Marketing
6 Top Use Cases for Social Marketing in Communities
Strategic Community Advice from Leading Brands. Adoption, Conversion and Best Practices

Read Now
Ebook: The Branding Value of SEOThink it doesn't matter where your company ranks on Search Engines? Think Again. A Conductor research study observed that buyers are up to 20% more likely to purchase from a company when it appears on Page 1 of search results compared to when it does not appear in the search results.Surprised? Check out the rest of the research paper for more eye-openers about search engine results.

Here's What You Will Learn:

How Brands are Demonstrably Lifted by Page 1
Lift in Purchase Consideration for Retailer When Appearing in the Search Results
A New Brand Development Paradigm for Marketers

Read Now